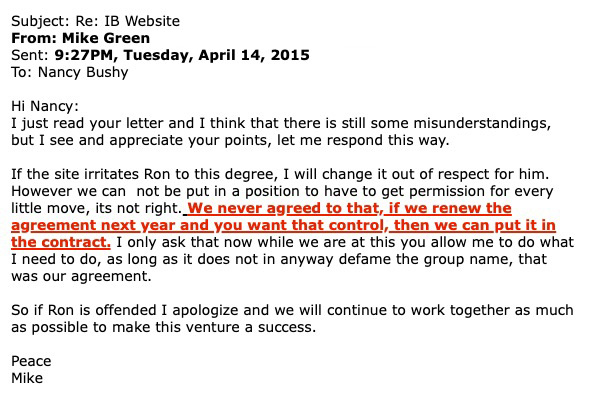 450+ MORE EMAILS FROM GREEN TO BE POSTED.
95% OF ALL EMAILS SENT BY GREEN WERE SIMULTANEOUSLY SENT TO FIVE RECIPIENTS.
*NO TradeMark-Name Assignment Ever Occurred. Fraud Is A Felony. Let The Jury Decide.
(Green Email Communications Posted Are NEVER Modified)
DO THE INSTRUCTIONS RON WROTE TO HIS ATTORNEY (EAN)
SOUND LIKE A MAN WHO FORGOT WHAT HE OWNED... OR WHO HE WAS?
Bongo Green Will Be Required To Read All Of His 450+ Emails (In Court).
You buried yourself Bongo Green, along with your numerous spelling and grammar mistakes 🙂
14 WITNESSES WITH FIRST HAND KNOWLEDGE & DOCS WILL TESTIFY, PROVIDING THE TRUTH √
(Ron Always Had Anything He Signed of Importance Notarized... Guess You couldn't Forge a Notary, Huh Bongo Green?)
Jan 14, 2020, 5:09 PM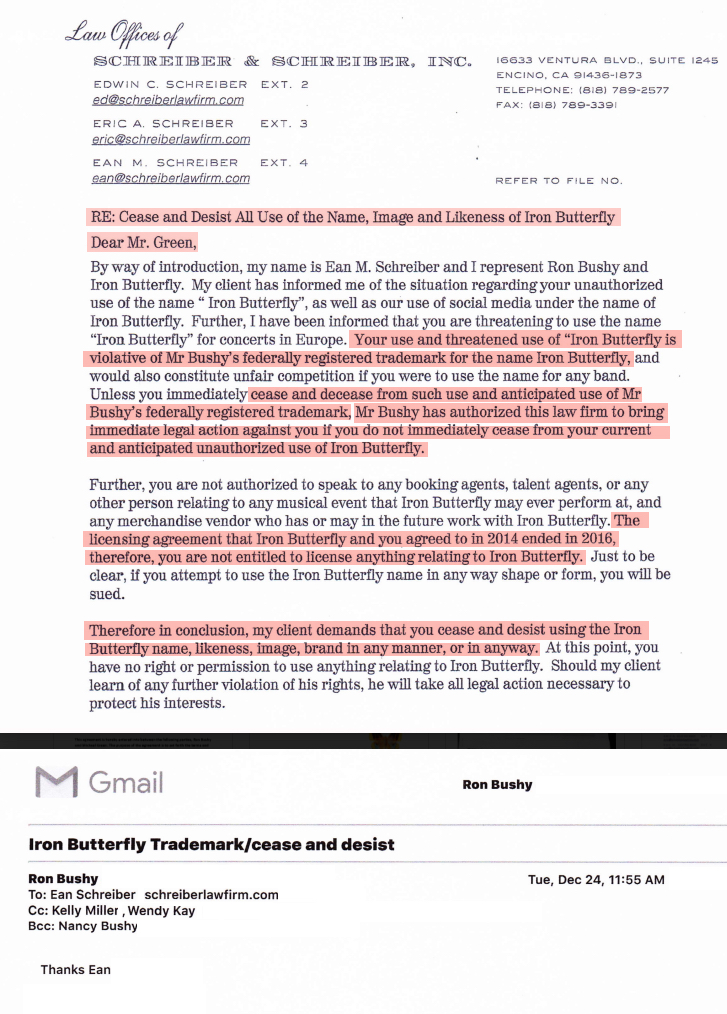 RON BUSHY NEVER AUTHORIZED AN ASSIGNMENT OF HIS TRADEMARK, HIS LIFES WORK.
A TWO YEAR "LICENSING ONLY" AGREEMENT WAS TERMINATED EARLY BY RON.
*MIKE GREEN FORGED A DOCUMENT THAT RON NEVER SAW... Get Ready For Jail Bongo Green!
Nobody Hires A Law Firm As Ron Did To Notice Another Party, Unless They Are Serious. Ron & Nancy We're Serious.